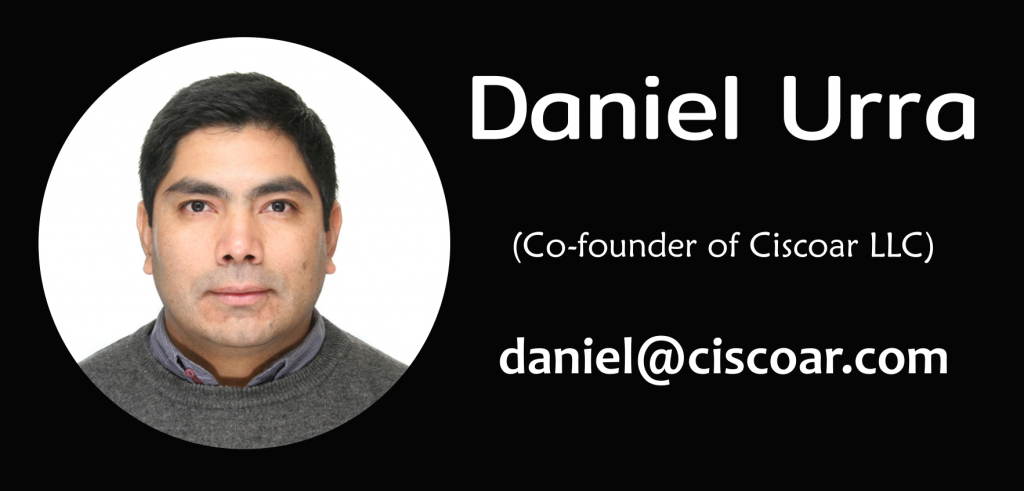 After a successful career in the corporate world (see more), life and destiny brought us to the beautiful and thriving city of Jacksonville, located in the North side of the State of Florida (US), where my wife and me received the life's most precious gift, our first daughter, a beautiful and lovely baby girl.
She is our inspiration and also our main motivation to embrace the challenge of starting our own company, I firmly believe that we all reach a point in life on which we feel confident enough as to accept any possible challenge, and our children play an important role here, they usually are the trigger to finally leave behind the doubts and the fear of the unknown.

The Learning Curve
Navigating the learning curve, there we are, working hard and making good progress, learning new and (until now) unfamiliar matters, subjects like: INC, LLC, ITIN, EIN, W-9, 1099, Taxes, deductions and much, much more.
We've been meeting with different people and professionals (Lawyers, Accountants, etc.) and being surprised each day with the way things finally turn out.
Much, almost everything, when creating a brand new start-up seems at the beginning like a huge mountain you'll have to climb, until the moment you decide to tackle it to reach the summit.
Let me tell you something, If you ever decide to follow the same steps and you start walking over the same footprints along with us and tons of others entrepreneurs/business owners, believe me! You'll be absolutely surprised when discovering that more often than not, there is not such summit nor any other complicated thing, it is just Us and the inevitable feeling of "clueless" while standing in front of the unknown.

Latte? Cappuccino? Macchiato?
Having shared with you a little bit more about me, now I want to do something else, I want to invite you, this is my treat, let's share a coffee while discussing the best way on which Ciscoar LLC will contribute to your IT related needs.

Thinking Loud Here:
Considering to adjust your Operational Costs?
Wanting to explore the outsource support model?
Decided to complete that "sleeping" and "never ending" project?
Seeking for local and reliable technical support?
Under pressure by an upcoming migration?
Struggling to be compliant with security vulnerabilities?
Willing to be up to date with the newest versions and updates?
Any other IT related need?

Let's have our first conversation
Don't hesitate on contacting me, not for a second… let's put ourselves on a win-win situation which allow both of us to keep moving forward.
Daniel Urra
Co-Founder of Ciscoar LLC